It took me over two years to respond to this tag and it might seem very weird I did eventually upload this. Last time I edited this post was also over a year ago. This might show quite clearly that I can get very distracted from things I enjoy, but somehow end up returning to them.
---
My wonderful friend Iri @irisworldofbooks picked me for this awesome tag. Thank you! To be honest, I see myself as a big Disney fan, but after a recent discussion with her, I realised I have not really watched that many movies, maybe around 100, while she watched at least 300 (Disney released a bit over 600 movies to this day). At first, I felt angry with myself that I did not watch them when I was younger, but then I realised that in fact, I did watch animated movies with Snow White, Sleeping Beauty and so on. However, they were not Disney, but cheaper remakes, since apparently, they could not afford to show Disney movies on Romanian TV. Anyway, I know I may not be the proper Disney fan, but I love it with all my heart nonetheless. Without further ado,
Let's get this party started!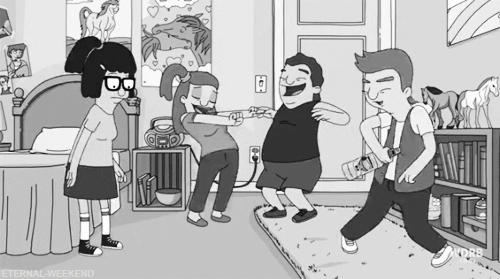 ---
Sleeping Beauty – A book that has been slumbering in your shelf for 100 years
The Wonderful Adventures of Nils by Selma Lagerlöf
This book has been "slumbering" on my bookshelf for more than 10 years. As I child I used to watch the animated series and it was among my favourites, so now I am a little afraid that it will lose some of its magic if I read the book so many years later. For those who do not know, it is a story about a young boy from Sweden who does a lot of mischief around his family's farm. One day he treats a tomte (from the Norse folklore; a small household spirit) badly, who punishes Nils by turning him into a tomte as well. He would eventually join his family's geese on a journey through Sweden and have many adventures throughout it.
Rapunzel – A book that has taught you to think outside the box
Between Shades of Grey by Ruta Sepetys

My best friend recommended me this book and knowing that she would only do that if the book was really worth it, I knew that I would love this book even before I started it. In case you don't know anything about it, it is a book about a Latvian girl and her experiences throughout WWII. It sounds pretty plain, but I don't want to give away to much. I chose it as a book that thought me to think outside the box because it portrays the true horrors of Stalin's impact on Eastern Europe, a subject that was pretty much left out of from our history classes.
Alice in Wonderland – A book that plays in an extraordinary scene.

Like my friend Iri, I love reading fantasy books mostly so if given to choose between the realms of Narnia, Hogwarts and Neverland, I will take all three because let's be serious. These are choices impossible to top.
The Lion King – A character's death that you still can't get over.

Isn't this kind of spoiler-y?
 I hope not… Me Before You by Jojo Moyes tore me apart for its last 50 pages, because I still, until the very end, was hoping for a happy ending. I'm not saying that I don't respect the author's choice of ending, because it also made me think outside of the box, but being a hopeless romantic I would have wanted it to end differently.
The Beauty and the Beast – An unequal pair


I'll have to go with the same choice as Iri here because I honestly don't know what other pair to describe as unequal. Fifty Shades of Gray by EL James. Do I need to say more? Can I even choose a book I have never read? I hope so, as I will probably never end up reading it anyway.
The Fox and the Hound – The most beautiful book friendship.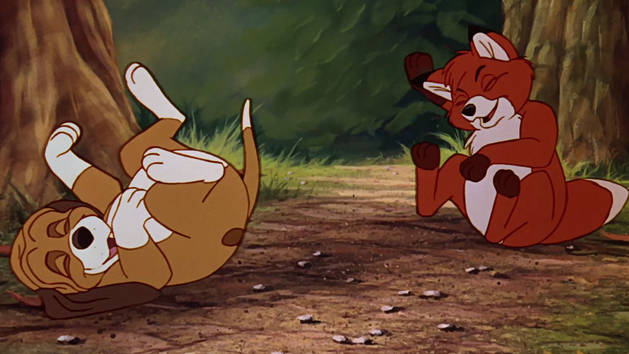 There are probably better choices for this category, but I don't always agree with putting different good things one on top of each other, so instead of choosing "the most beautiful" I choose a friendship that I loved and makes me want to read the books, in this case, again. I'm talking about a series not many have heard of (so hey! Kudos to me for introducing you to something you might like). The Secret of Castle Cant: Being an Account of the Remarkable Adventures of Lucy Wickwright, Maidservant and Spy and Escape from Castle Cant by K.P. Bath. You already get a lot about the books only from the titles. The beautiful friendship that I chose is between Pauline and Lucy, Lord Cant's daughter and her maid, who go through many wonderful adventures together and prove to be so much more than just friends throughout the books.
Cinderella – A character who goes through a major transformation.

My choice for this category is Wanda from The Host by Stephenie Meyer. I might be wrong by choosing this, but I really loved this book (more than the Twilight series #fightme) and I don't remember ever talking about it. Throughout the book we see Wanda turning from an enemy into a friend, an alien entity that decides to help and trust the humans and by doing that she grows a lot as a character. Probably worth mentioning is that Melanie, being Wanda's host, learns a lot in return from her and goes through a major transformation herself. If you haven't read this yet, please give it a try.
---
So there it is. Over a year after I last uploaded a blog post. At this point, I just hope that it will take me less to post another one. I hope you enjoyed this and would like to read your thoughts on this :). I am tagging:
Emily @The Little Book Affair
Joana @Bookneeders
Diana @A Haven for Book Lovers
Yvo @It's All About Books
Rachel @Journal of a Bibliophile
-Demi