Hello everybody and a Happy International Children's Day for those who celebrate it (a day later)! I'm happy to say that I achieved the goal I set last month and also managed to balance my free-time activities and make time for everything that I wanted to do. 🙂
---
Movies I've watched:
So… this month I only watched 4 movies, which I know is pretty weak, but hey it can't always be the same (last month there have been 5 and the month before 13. Hopefully I'll watch more this month #NewGoalSet)
X-Men: Apocalypse (2016)  #540       Score: 9.6                  25.05.2016
As a huge superheroes fan this was definitely my cinematic highlight this month. My full review to this movie is here.
Erik Lensherr: Does it ever wake you in the middle of the night? The feeling that one day, they'll come for you? And your children?
Charles Xavier: I feel a great swell of pity for the poor soul who comes to my school looking for trouble.
The Time Traveler's Wife (2009)  #539       Score:9.2         20.05.2016
Clare Abshire: Honey, do you know who that is playing with Alba?
Henry DeTamble: That's Alba.
Clare Abshire: Yes, I know, but who is that with her?
Henry DeTamble: That's your daughter. She's time-travelling.
Captain America: Civil War (2016)  #538       Score: 9.6         19.05.2016
I've read a lot of comments on this movie from people saying that they shifted back and forth between team Cap and team Stark, which I found quite strange, because I, from the begging to the end, was only on Steve Roger's side. I was quite disappointed with Tony Stark. Don't get me wrong, I do have a heart and felt sorry for what he has been through, but felt he lost his superhero spirit. He didn't seem to want to fight any more and wasn't really joining the Avengers. You could be thinking 'And what about Thor or Hawkeye or let's not forget Hulk. Aren't they doing the same?' The answer is yes, BUT Iron-Man has been my one true hero for more than 6 years and seeing him quit fighting and accepting to sign the Hero Registration Act broke my heart. A lot of people seem to think Cap is the 'bad guy' now, which is wrong. I think he did the right thing defending his best friend and fighting for the truth.
Captain America: [about Bucky] He's my friend.
Iron-Man: So was I.
This annoyed me so much. All I wanted to say to Tony was 'If YOU would have been a true friend, you would have listened and trusted Steve no matter what!' Breath in, breath out Demetra. It's just a movie. I'm more enraged by Iron-Man than Donald Trump at the moment, which I know it's not healthy. 'giggles'. To put it in a nutshell, the movie was great, even if I had to say goodbye to my hero. But hey, it is a free world and if you are on team Stark that's fine with me, but never tell me that you would be on team Trump, because that I won't accept.
Spider-Man:Hey guys, you ever see that really old movie, Empire Strikes Back?
War Machine:Jesus, Tony, how old is this guy?
Iron Man: I don't know, I didn't carbon date him. He's on the young side.

Steve Rogers:This job… we try to save as many people as we can. Sometimes that doesn't mean everybody. But if we can't find a way to live with that, next time… maybe nobody gets saved.
Goosebumps (2015)  #537       Score:9.3         06.05.2016
I didn't know much about this movie; it was my brother who convinced me to watch and I'm very glad he did. It's got some big similarities to Inkheart, but it didn't bother me. It was a nice cozy movie, until Jack Black appeared and all of a sudden it got serious, a bit scary, funny and adventurous all at the same time. The plot idea, although not very original, it's very appealing; who wouldn't want his/her book girlfriend/boyfriend to come out of a book?
R.L. Stine: All the monsters I've ever created are locked inside these books. But when they open…
TV Shows I've watched:
This month has been pretty rich in watching TV shows. I've finished watching The Vampire Diaries (season 7), The Originals (season 3), Supernatural (season 11), Elementary (season 4), Once Upon A Time (season 5) and most of them traumatized me and then made me happy again. Oh, how much I love this shows!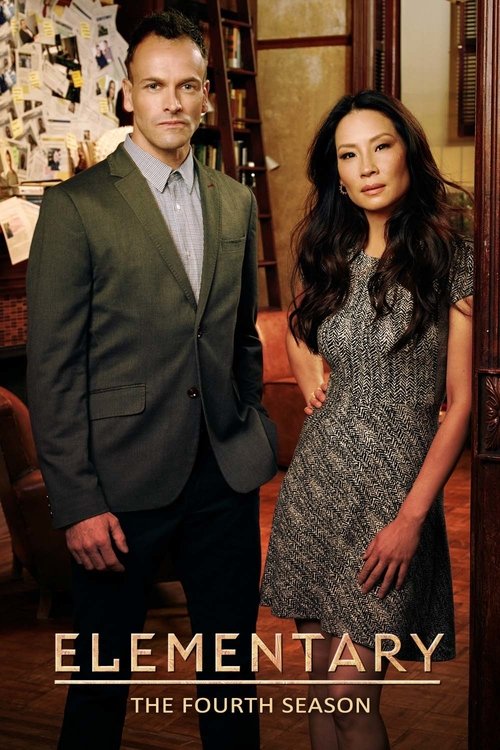 I've also started watching season 3 from Da Vinci's Demons, but I'm not as interested in it as I was in the begging. I think is going to far with into sci-fi and that's not why I wanted to watch it the first place. Anyway, it was cancelled so I just have this one season to watch and then I'll be over with it. I also have season 3 from Hannibal and from season 8 on from Doctor Who to watch. I hope to finish these 2 this month as Pretty Little Liars and Beauty And The Beast are all starting this month and I wish to focus more on the new seasons.

With the help of this wonderful website I'm now able to keep track of how much time I spend watching TV shows 'yay'. This month only I've spent almost 53 hours watching movies and TV shows.
Books I've Read:
I've read 1138 pages in total, 37 pages a day.
Newest Additions To The Bookshelf:

1.-6. The General – Paul Williams, Island of the Blue Dolphins – Scott O'Dell, The Uninvited – Clive Harold, Needle Street – Jim King, The Tightrope Men – Desmond Bagley, Best SF Stories from New Worlds, Vol. 5 – Michael Moorcock (I got these from a local open bookshelf)
7.-11.  Handle With Care – Jodi Picoult, Carolina Moon – Nora Roberts, Whispers And Lies – Joy Fielding, Tell Me Your Dreams – Sydney Sheldon, No One To Trust – Iris Johansen (I got these from a local thrift shop)
12. OZ: The Complete Collection Vol. 1 – L. Frank Baum
13. Juliet – Anne Fortier
14. The Night Circus – Erin Morgenstern
15. The One I Love – Anna McPartlin
16. Will Grayson, Will Grayson – John Green & David Levithan
17. Looking For Alaska – John Green
18. Bridge To Terabithia – Katherine Paterson
19. Good Omens – Terry Pratchett & Neil Gaiman
20. Holes – Louis Sachar
21. The Alchemist – Paulo Coelho
22. The Late, Lamented Molly Marx – Sally Koslow
23. Miss Peregrine's Home for Peculiar Children – Ransom Riggs
24. Brida – Paulo Coelho
25. The Tales of Beedle the Bard – J.K. Rowling
---
-Demi