Hey there everyone! September is finally here and as you can see I'm a little bit later with this post than usual. School started, senior year, a lot of stress and of course excuses. I've been trying to focus on writing, but it didn't go too well. Although I've been reading a few books lately, I found it really hard to write my thoughts on them. On the bright side I've finished my Goodreads challenge last month!! On the not so bright side I managed to get a hold of quite a number of books even though I was away for 3 weeks. I've managed to watch only 1 movie, but finished a few anime.
---
Movies I've Watched
#555 Gone Girl (2014)       Score: 10       19.08.2016
I was not convinced by the trailer or the synopsis that the movie is great but I really loved it! I think it had a really unexpected twist and was very well thought. A psychological rollercoaster indeed! Rosamund Pike and Ben Affleck delivered an outstanding performance.
When I think of my wife, I always think of the back of her head. I picture cracking her lovely skull, unspooling her brain, trying to get answers. The primal questions of a marriage: What are you thinking? How are you feeling? What have we done to each other? What will we do?
---
TV Shows Anime
August has been mostly about anime and I'm really happy I finally got to see some of my most wanted. I can sincerely say I found some soon to be all-time favourites. Although totally different themes and genres I love them ally equally. I'd love to share thoughts with you in case you've watched them. If you haven't, then what are you waiting for?

These are the on going TV shows that I'm currently watching (which released new episodes in August or I'm catching up with) :
---
Books I've Read
I can proudly say I read 3 books last month (started 2 other books and continued another one), which is more than I imagined I'll achieve.
Erin Morgenstern – The Night Circus (August 13) 
Nicholas Sparks – The Wedding (August 7) 
J.K. Rowling – Harry Potter And The Prisoner of Azkaban (August 2) 
I've read 1228 pages in total, 39.6 pages a day.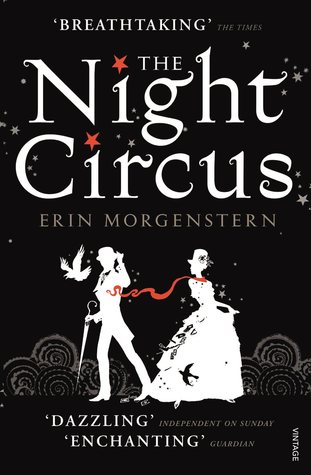 Newest Additions To The Bookshelf:
---
Another month has passed my dear friends and I want to thank all of you for following my and taking the time to read what I have to say from time to time. I really enjoy blogging and I definitely want to keep on writing, but with the A-levels coming closer each day, I'm not sure how much you'll read from me from now on (at least till May next year). I'm still going to pop up from time to time to read your posts and post a few things on my Instagram and Twitter page. With that being said I wish all of you a nice September and for those who go to school/university good luck in your new year!
-Demi xx