Hello everyone! I was tagged by the wonderful Lilly @lairofbooksblog thank you! (go check her blog out!) for this awesome tag a while back, 28 weeks and 5 days to be precise, which is very frustrating. I have been unjustly putting it on hold and I regret it. However, with the upcoming Beauty And The Beast movie, which will be released on the 17th of March, I will try to make amends by joining the hype.
Let's get this party started!

---
Rules:
» Thank the person who tagged you
» Mention the creator → Kirsty @Kirsty and the Cat Read (check her original post here)
» Match a book to each of the songs/characters below
» Tag as many people as you like
---
"Tale As Old As Time" – A popular theme, trope or setting you will never get bored with reading.
I'm a hopeless romantic and I have stated before that I am huge fan of Nicholas Sparks. His stories of couples that get together after many hardships to then fall apart and sometimes manage to get back together, is a setting I will never get bored with.
My favourites include:
Belle – A book you bought for its beautiful cover that's just as beautiful inside too
The Perks of Being a Wallflower by Stephen Chbosky. I chose this edition of the book, because it is somehow simple yet very creative and also because blue is my favourite colour. I know. I am that simple. I found myself in this book and was able to connect with the main character in ways I have never done before. It surprised me, made me laugh, made me sad, at times even depressed, made me happy and sometimes all at once.
Beast – A book you didn't expect much from but pleasantly surprised you
Although I own quite a few and want to read as many classics as possible, I cannot say I was expecting much from Hamlet, with all the it-was-written-so-many-ages-ago and I-will-probably-be-not-able-to-relate-to-it reasons, but it turned out to become one of my all time favourites. It probably helped that I read the No Fear Shakespeare graphic novel version than the original.
Gaston – A book everyone loves that you don't
No one's slick as Gaston
No one's quick as Gaston
I had many expectations from Looking for Alaska, since my best friend recommend it to me and I did like it in the beginning, but my interest decreased  rapidly as I moved on. It just was not my book. It frustrated me to the extreme and I rarely found a scene or character to connect with.
LeFou – A loyal sidekick you can't help but love more than their counter part.
Luna Lovegood was, is and will always be my favourite character from the Harry Potter franchise and I think we can all agree she deserves a little bit more recognition.
Mrs Potts, Chip, Lumiere & Cogsworth – A book that helped you through a difficult time or that taught you something valuable
The book that thought me the importance of following my dream and choosing my dream instead of letting a dream choose me was none other than The Alchemist by Paulo Coelho. I said it before and I will say this for probably the rest of my life: This book should be read by everyone at least once!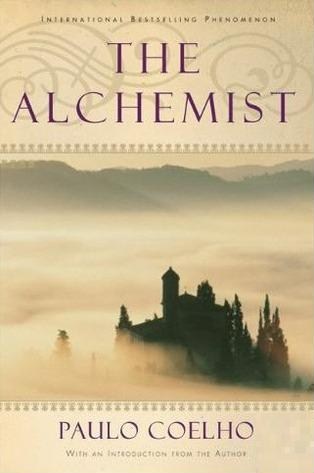 "Something There" – A book or a series that you weren't into at first but picked up towards the end.
The first time I started this book I had to stop after 40 pages, because I found it really boring. It might have been the age, because a couple of years later I started again and loved it!
"Be Our Guest" – A fictional character you'd love to have over for dinner
Sherlock Holmes. He is my fictional role model and having him over for dinner would be a dream coming true.
I pass the challenge on to:
---
Thank you very much for reading and since it is my first post of the year I wish you all a Happy New Year filled with joy! Until next time. Also, feel free to take on the challenge even if I forgot to tag you 😉
-Demi x