Hello everyone! At the beginning of this month Shannon@ClockworkBibliophile tagged me for another fun Book Tag (you can check the Harry Potter Book Tag I did, if you like 🙂 ). Thank you very much for choosing me Shannon 😂 as for the rest, you should totally go give her a follow, in case you're searching for an awesome bookish blog. As for the reason why it took me so long (and no, it wasn't school or work)… well, the truth is I wasn't prepared to say what I'm about to say right now. I don't like Game of Thrones and I know right now it's literally the most viewed show, but it's not my thing. I know it's kind of childish reason for not participating (we're all educated and reasonable adults) and it should be ok not to like something. At the end of the day it shouldn't change somebody's opinion on me (hopefully?). I'm not saying it's a bad show or book series, not at all. It's wonderful and all, but not my style (sorry, too much dying, not a real fan of historical shows, besides Merlin I don't watch anything that plays in a time long before ours, not a fan of that type of fightings, too complicated alliances, incest, nudity). Again, I'm not saying it's a bad show and I don't have anything against people watching it. It's just not for me. I know there are dragons uuuh, but not that much of a fan of them either 😂. In a way I know most of it because of Internet spoilers and please don't try to convince me to watch 😂 I'm sorry Shannon 🙈 (Shannon's post)
---
Rules:
Mention the creator Orang-utan Librarian.
Answer all the questions.
Tag people and keep it going!
---
Part 1 – Book Questions
"We do not sow"
A book you would not be willing to invest in.
I'm not really sure I read books that I wouldn't have willingly invested in, but there are 4 books that after quite some time I realised they were actually pretty bad (my own opinion) I could say Game of Thrones, but for that I'm probably getting enough hate already, so why not multiply it by admitting I don't like the Twilight series sorry-not-sorry. The truth is, I've got a love-hate relationship with Twilight, very complicated (probably I'll explain it another time).

---
"Fire and blood"
A book that produced strong emotions in you.
Just like Shannon I'm quite a book crier myself, meaning this choice isn't easy. The last book that broke my heart into million pieces was Between Shades of Grey (I'm still planning a review on it). The story takes place in the second World War in Russia and for me it's that side of the history we don't really learn in school.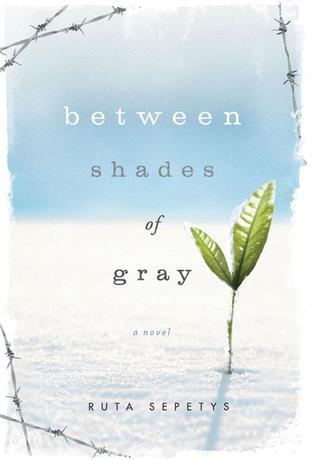 ---
"Winter is coming"
Your favorite winter read.
It cannot be a book, because I don't read books twice. My answer is though Nicholas Sparks and if you've been following me for a while now, you know that I'm his no°1 fan! I don't even have all my books with me (6 of them are still in Romania and I'm planning to bring them over this summer.).
---
"Family. Duty. Honour."
A book about strong family ties.
I might have read a couple of books which were partially about strong family ties, but honestly I never pay too much attention to them and always most of the times forget about them. searches through Goodreads comes across some good titles realises she cannot promote a contemporary novel There is actually a book that crosses my mind and that is Wuthering Heights. I got it as a birthday present and read maybe 3 or 4 years ago. It is a bit confusing at first, as it talks about a lot of people and how they're all related to each other somehow. I had to print a family tree to keep up with it. I blame it all on age.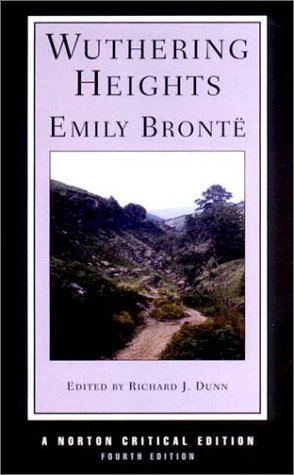 ---
"Growing strong"
A book you had low expectations of but that grew on you.
There are a couple of titles that I can think of, but I decided to present one that I haven't seen so much of it on this platform so far (actually nothing). The Curious Incident of the Dog in the Night-Time breathes out why the long title Mr. Haddon?. I read this in English class last year and I LOVED it. In case you haven't, I ask you deeply to check it out.

---
"Ours is the fury"
A book that made you furious.
I'm not sure I've ever been furious because of a book; disgust that eventually turned into something similar to fury happened. Best and most recent example is The Reader by Bernhard Schlink.

---
"Unbowed. Unbent.Unbroken."
A book you have unwavering devotion to.
I'm going to cheat on this and say Nicholas Sparks again don't need to roll your eyes very judgy of you she knows she talks a lot about him.
---
"A Lannister always pays his debts"
A book you feel indebted to.
The Secret Order of the Gumm Street Girls *breathes out* *why do some authors have a thing for such long titles*. Some grew up with Hogwarts, I grew up with Sherbet. If you are in need of a childish similar-to-OZ kind of book this is perfect for you.
---
Part 2 – Fan Theories
Who do you want to win the Game of Thrones?
I realise I'm not actually in any position to make any theories, but as much as I get from the Internet I'd say John Snow *mainstream probably*. He seem like the only nice person on the show. I could also say the dragon lady *I know her name, it's just toooo long*, but I get the feeling she would be more interested in taking care of dragons than winning the Game of Thrones.
Who do you think will make it to the end and who do you think will die?
Are there people still alive on this show? Or they got to the point where ghosts fight each other? Can they try to keep the 2 above and one bellow alive?
---
Part 3 – My Game of Thrones
Would you win or die?
Probably die, maybe I should watch it and learn how to survive. *thinks this for a second* *nah*
What house are you?
It's pretty obvious I had to take the online test suggested by Shannon and the outcome was…..
Martell
You are charming and clever. You are also as close to progressive as Westeros gets, believing in such strange concepts as women inheriting property and children having the right to not be tortured for their parents' mistakes. Really, you have everything going for you except for the grudge-holding and the cockiness – for the gods' sake, take the time out of your day to stab your opponent twice, OK? I don't care how dead he looks.
Hmmm… I don't know how to feel about this, so I'll just leave it there.
My Nominees
and every one else that wishes to join
---
Although I don't like Game of Thrones I did enjoy this book tag maybe. maybe I'll think about watching the first episode. Change of subject. There have been a few changes the past few days, from my blog theme to Brexit. It saddens and puzzles me at the same time. The first for all the nice Brits that aren't happy at all and the second because it creates an uncertainty. To be a bit selfish, I hope it won't make it harder for me to go to study in the UK, but then I wouldn't be the only one. I hope everything will get sorted out and compromises will be found. I think of you and wish you the best my dear friends!
-Demi